Expiry Date
: 2013/03/29
Ref
. JB1825272
Employer;
Fujairah Rotana Resort & Spa - Al Aqah Beach
We are currently seeking enthusiastic, dynamic and committed Security Professionals who want to move their career forward.
As a Loss Prevention Supervisor you are responsible to protect and safeguard all hotel guests, employees, their belongings and all hotel assets, whereby your role will include key responsibilities such as:
•Supervise other Security Officers and conduct briefing for them
•Assign duties as per the instructions from Security Manager
•Prepare duty roster and conduct departmental orientation for new employees
•Coordinate with the local police, CID if required
•Check the property on a daily basis for any damage or any incidents
•Guard entrance and exits and submit reports to the Lobby Manager daily
•Monitor designated areas on the closed CCTV
•Ensure that 'Fire Exit' doors are kept free of blockage at all times and ensure that fire and safety equipments are in their right places
•Perform all tasks consistently in line with the hotel standards and adhere to all legal and statutory requirements
Skills
Education, Qualifications & Experiences
You should ideally be a certified Security Professional with previous experiences preferably with a hotel security or a similar security branch background. Additional certifications like CPR, First Aid, BHV or the use of AED (Automatic External Defibrillator) are a definite plus. A good command of English in both written and spoken and to follow safety and security rules and procedures without compromises at all times are essential.
Knowledge & Competencies
The ideal candidate will be hands-on with a positive, proactive and determined attitude. You will thrive through working in a busy environment and stay calm under pressure, have attention to details and should possess following competencies:
Understanding Hotel Operations
Teamwork
Planning for Business
Supervising People
Understanding Differences
Supervising Operations
Effective Communication
Drive for Results
Customer Focus
Adaptability
Job Location: Fujairah, UAE
Department: Security
Employment Status: Full time
Employment Type: Employee
Number of Vacancies: 1
Preferred Candidate
Degree: Certification / diploma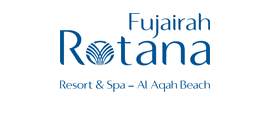 Apply Now